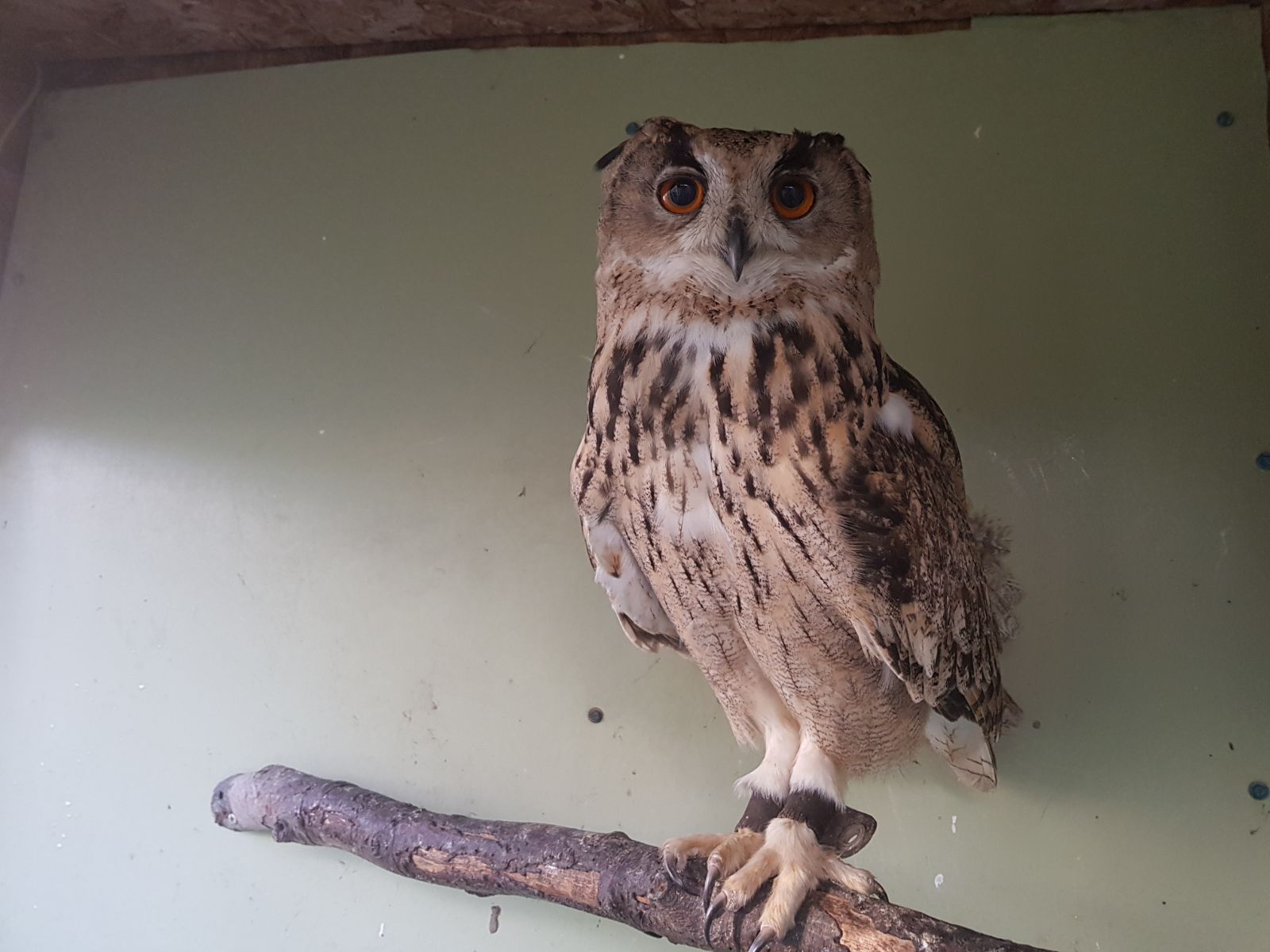 TURKMENIAN EAGLE OWL
(Bubo bubo turcomanus)
The Turkmenian Eagle Owl is a sub-species of the slightly larger European Eagle Owl. They occur around the area of Kazakhstan in the wild. The diet consists of mainly mammals, from rodents to rabbits and hares. They will occasionally take birds and even other birds of prey.